Wild Waters Water Park & Silver Springs Nature Park


Un parque acuático de mas de 4 hectáreas con ocho tubos y toboganes de agua, una piscina de 1.700.000 litros, con olas, patio de juegos para niños, vóluibol, instalaciones para meriendas campestres.
Ride the surf in our 450,000 gallon wave pool, or slide your way down our many water slides. The fun is in the water!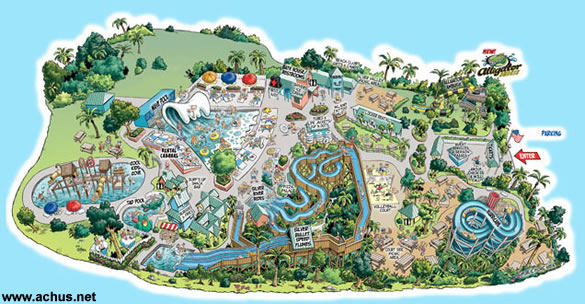 Wild Waters Water Park & Silver Springs Nature Park
5656 East Silver Springs Blvd.
Silver Springs, Florida 34488
Fotos de Wild Waters Water Park & Silver Springs Nature Park
Wild Waters Water Park & Silver Springs Nature Park 5656 East Silver Springs Blvd. Silver Springs, Florida 34488